Safed Cheeze
May 21, 2011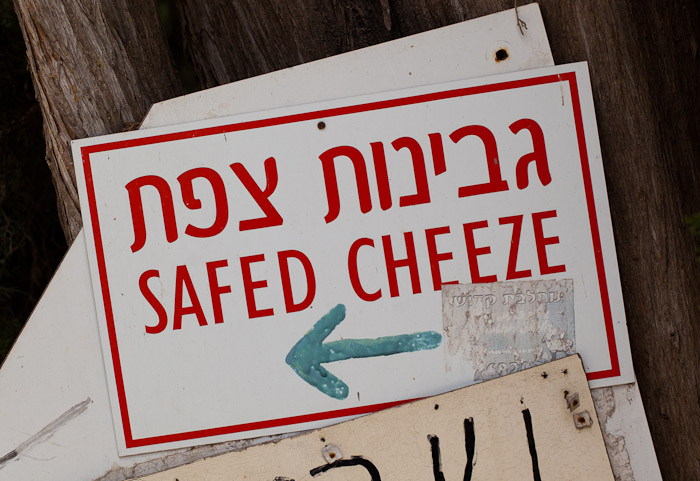 I searched Tsfat high and low for a secret safe, brimming with holy golden cheese treasures from around the world, or at least roving band of rodent thieves, happy and full from their score of Safed Cheeze. But alas, it seems that the birthplace of Jewish mysticism has no secret stash of cheese.
Instead, Tsfat, Tzefat, 
צְפַת
 , or "Safed", home of Kabbalah, offered beautiful white buildings and temples with blue trim, causing a quiet calm throughout its hilly, cobblestone streets which house holy, unique, hundreds-year-old synagogues. In addition, the artist market offers some of the same souvenirs one might find in Jerusalem or Tel Aviv, but also some truly inspiring work from local artists and craftsmen of all kinds.
---