Drive-By America: A Road Trip from East Coast to West Coast
November 29, 2011
Welcome to Drive-By America: A Road Trip from East Coast to West Coast. Here you will be joining me on my cross-country drive from wet, cold, rainy Asbury Park, New Jersey to beautiful, sunny, sandy San Diego, California. We'll be taking a northern route through Nebraska and Colorado with a first pit stop in St. Louis where we'll be picking up fellow photographer, traveler, licensed driver (yay!), and friend, Rob. Weather permitting, we'll also try to sneak a peek of  the Gateway Arch over the Mississippi River at sunset tonight. We'll be making lots of fun stops along the way at zoos, caves, canyons, and as many of those infamously, uniquely American "World's Largest" types of roadside attractions as possible. Also, every time the car stops, I'll be buying it one decorative present, so look for daily updates on the evolution of my craft and cockpit. It's time to go, so buckle up and get ready for fast food, bad radio tunes, and the open road…
Day 1 – Pennsylvania
No American road trip is complete without at least one meal at a Cracker Barrel, so i figured why not kick things off that way, and hope my stomach recovers by the time I hit Missouri. Down-home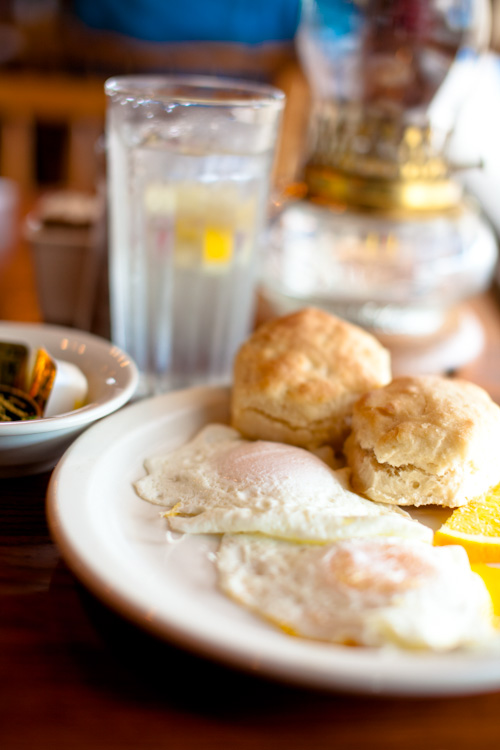 style buttermilk biscuits, hand-made wooden rocking chairs and a fireplace that's always burning. It  would all seem so cute if it wasn't a huge corporation with hundreds of locations. Oh well, at least the sweet old Pennsylvania Dutch women working the gift shop made it feel authentic this time. It must be Christmas season because there was little option for my first treasure pick. I ended up with a great pair of miniature Santa pants to hang from my rear view.
Next, I pulled off the road for the "World's Greatest Indoor Miniature Village", however a glance at the deteriorating sign and a peek through the door of the tiny room  which housed it made my decision that it probably wasn't worth the $6.75. I did, however visit a wonderful family run antique shop and dutch gift shop next door, where I managed a couple of prizes: an awesome vintage SX-70 polaroid camera, and a miniature Amish boy, to fill Santa's pants. After that it was on through the night til bedtime at a rest stop, and a long night's sleep wrapped in my favorite down blanket in my car.
Crreeeeepppy…
| | |
| --- | --- |
| My new, festive buddy. Name suggestions welcome | |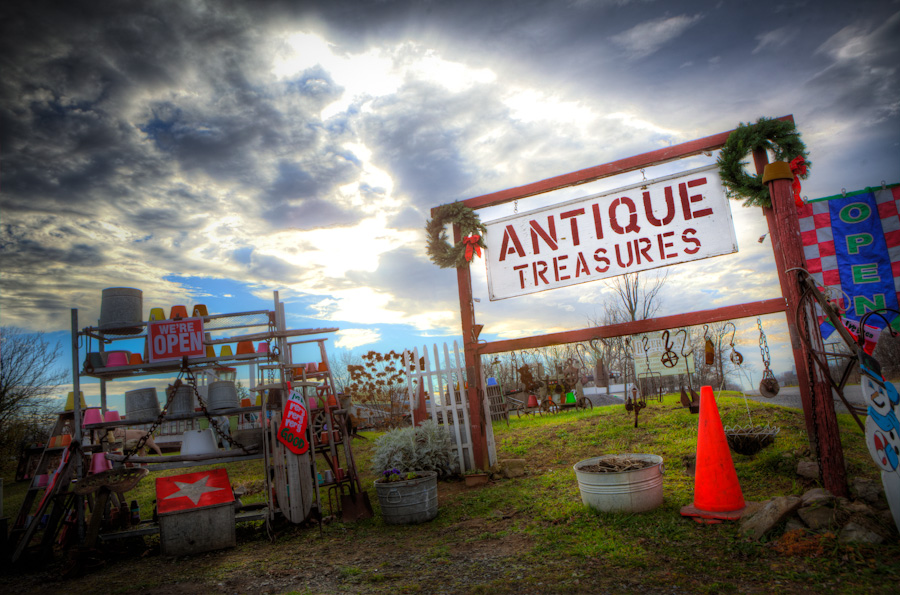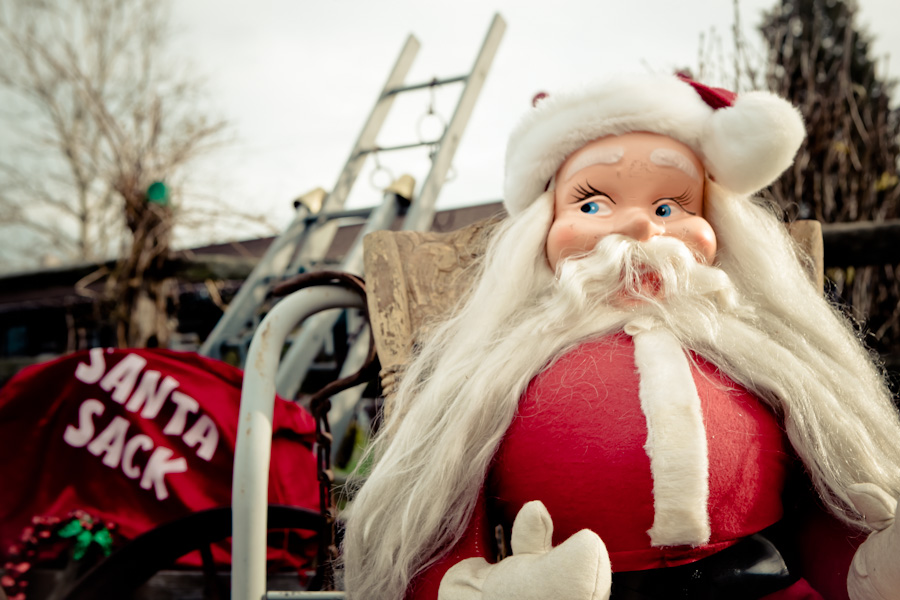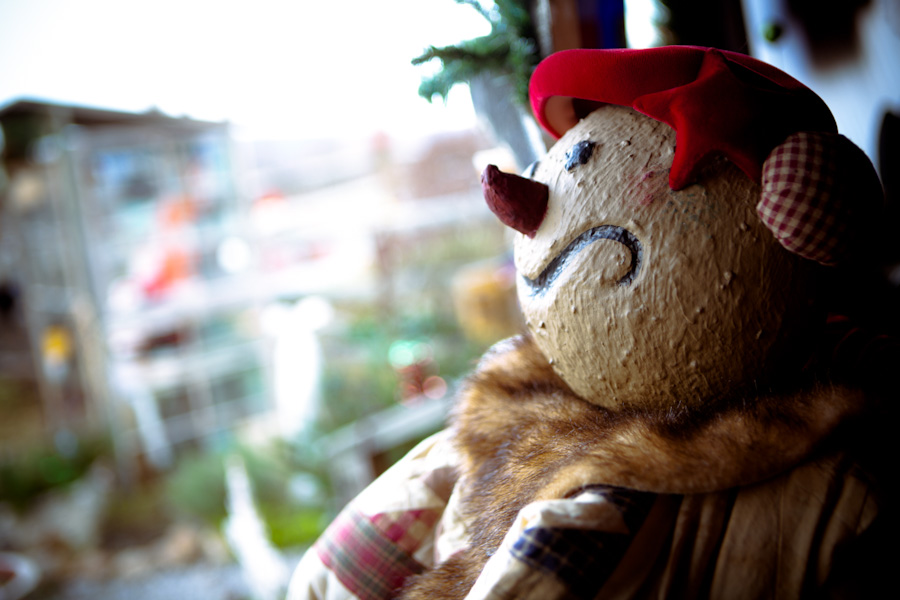 Until tomorrow, Happy Travels!
-Evan
---