Seattle, I Never Knew You
January 27, 2013

They told me Seattle was bleak. I dampened my expectations; prepared myself mentally for gray, brooding skies over a stark metropolis full of mopey inhabitants, hiding gloomily beneath black umbrellas while hurrying on their way here and there. I've already visited about 40 states, so I had no reason to believe I'd chanced to miss anything particularly special. Luckily, my prejudiced predictions were shot down with great speed and vigor by what turned out to be one of the most captivatingly beautiful and progressive plots of land I've set foot on in this country.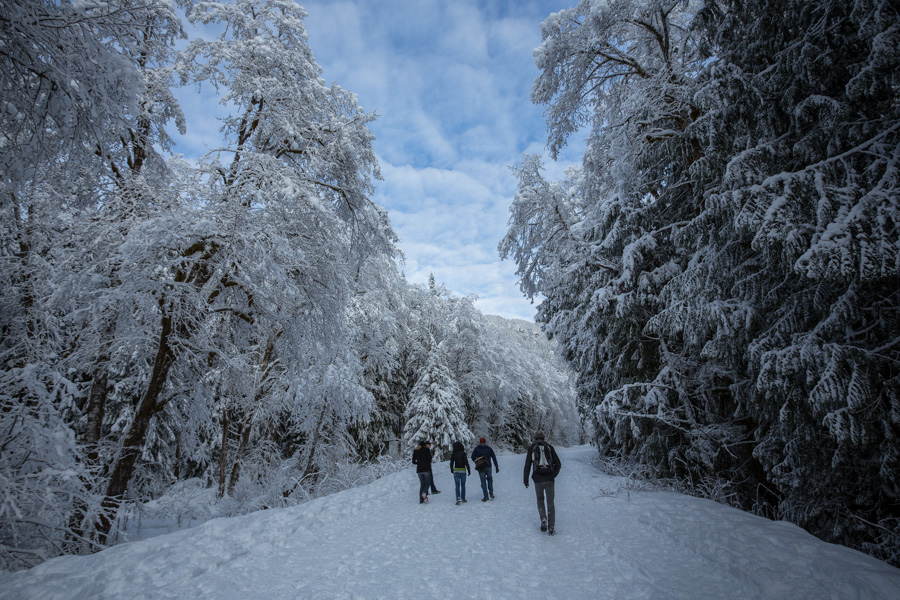 I've been living in California for over a year again now, and though I haven't quite forgotten what the winter feels like, my wardrobe seems to have written it off as a distant memory. I managed to dig out an old coat, but gloves, warm socks, hats, thermals, rain gear and the like were surprisingly scarce, or simply missing altogether. On top of that, my boots apparently dropped from my car somewhere in San Diego before I reached the airport. Talk about prepared! A few of these items I managed to replace on the cheap at a dollar store, and I have a recommendation for those thinking of doing the same: DON'T. Do not skimp on the essentials when it comes to warmth, you will pay dearly for it later, in comfort and sanity.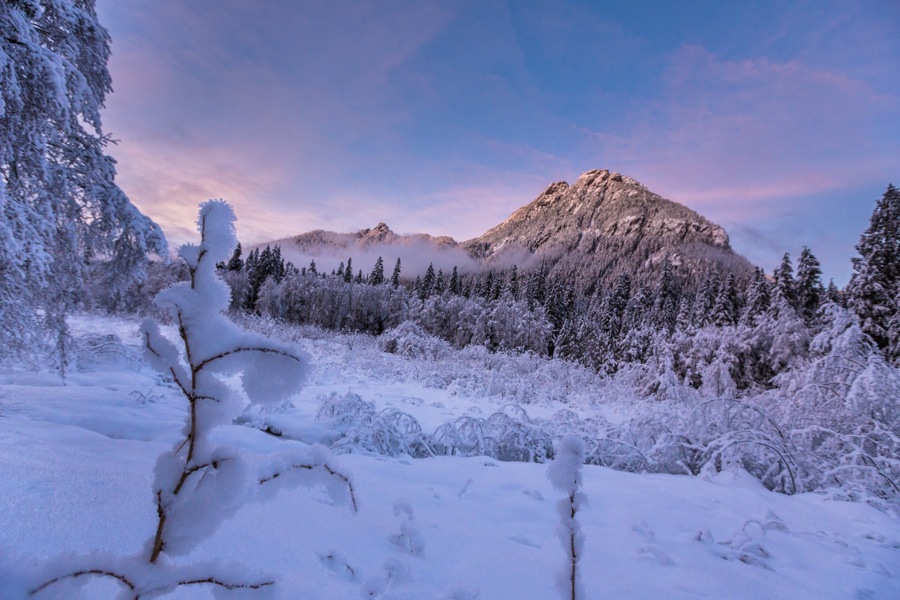 Despite my ill-preparedness, I still found Seattle more than pleasing. The locals are largely relaxed and welcoming, the culture funny and artistic, and the landscape absolutely stunning. The lonely Mt. Rainier floats above the city invitingly, glowing like a beacon in the soft light of dusk peering from behind a wall of scattered clouds, matching the artificial lights of the space needle and high rises which it dwarfs. This view from Kinnear Park in Queen Anne is one of the most popular in the city for families and tourists alike, though not at all too crowded even on this relatively clear night to grab a front row seat. As always, click on the Panoramic for a slightly larger view.

With our day off, a crew of seven of us descended on a much more demanding trail in search of ice caves, exceeded in its difficulty only by its unimaginable beauty. Maybe those of you who live in snowy regions are accustomed to this; the frosted trees, slow-flowing silver lakes, and giant flakes of delicate pine-tree-shaped snow lining a pathway through the woods. Maybe, also, you are accustomed to bringing snowshoes along such a trail. Present company was, once again, caught flat-footed. What would have in springtime been a rather leisurely stroll along a meandering forest path became a miles long dig through foot-deep powder, and a constant search for the most well-worn track which would give our tired legs a bit of a rest. As we've all learned by now, of course, the harder you work to get somewhere, the more sensational the results tend to be. This was certainly no exception, and although we started a bit too late to make it all the way out to the fabled ice caves, the sight of pink tipped mountains rising above an ethereal layer of fog against a royal sky was all the reward we could have asked for. We didn't even ask for a fairytale sliver of waxing moon hanging like fragile ceramic in a cotton candy sky, but we got one anyway. No ice caves this time, but now we have a fitting reason to return next spring.
Happy Travels,
-Evan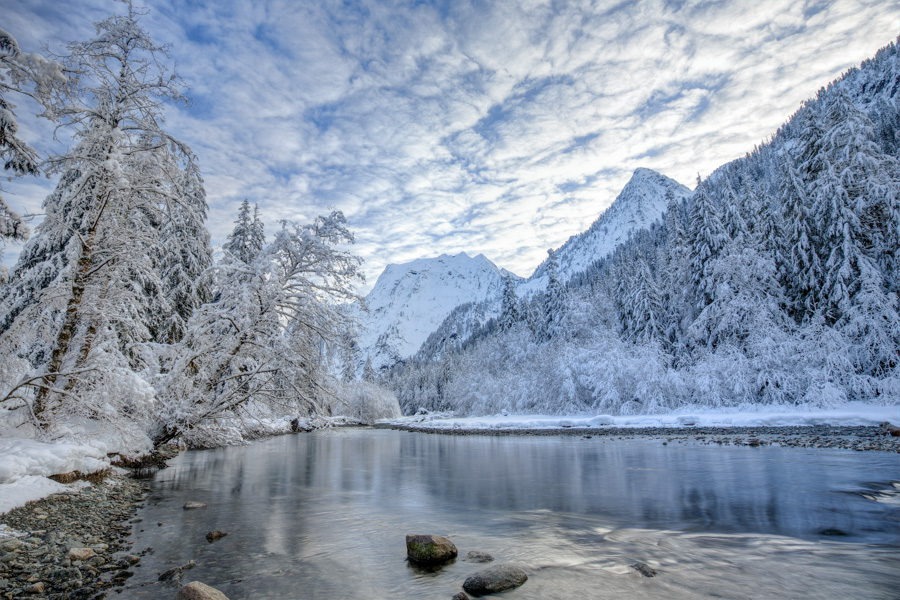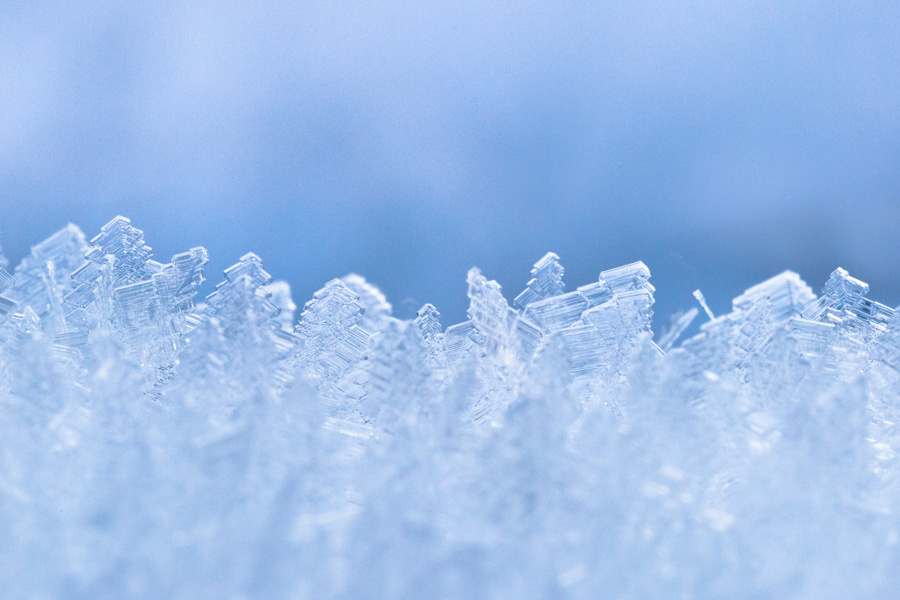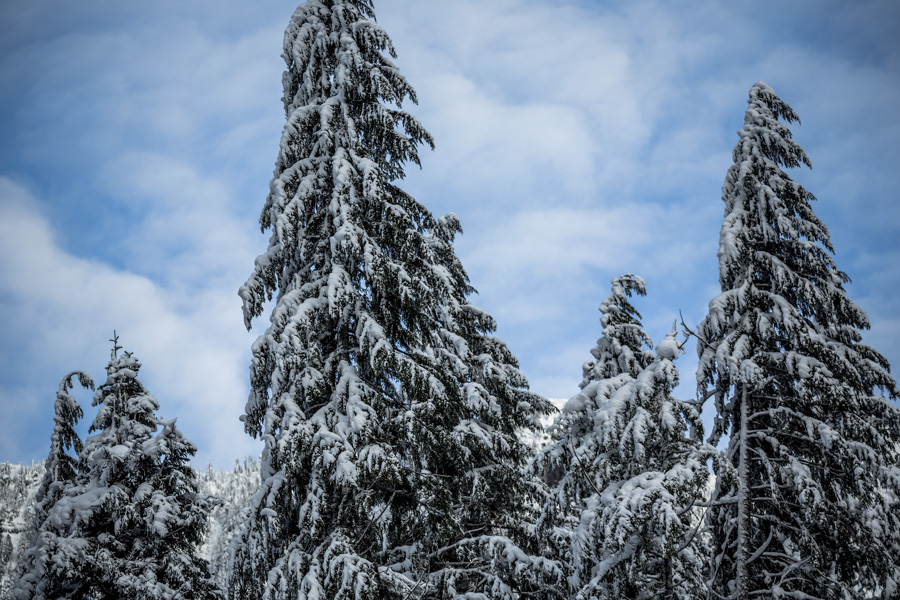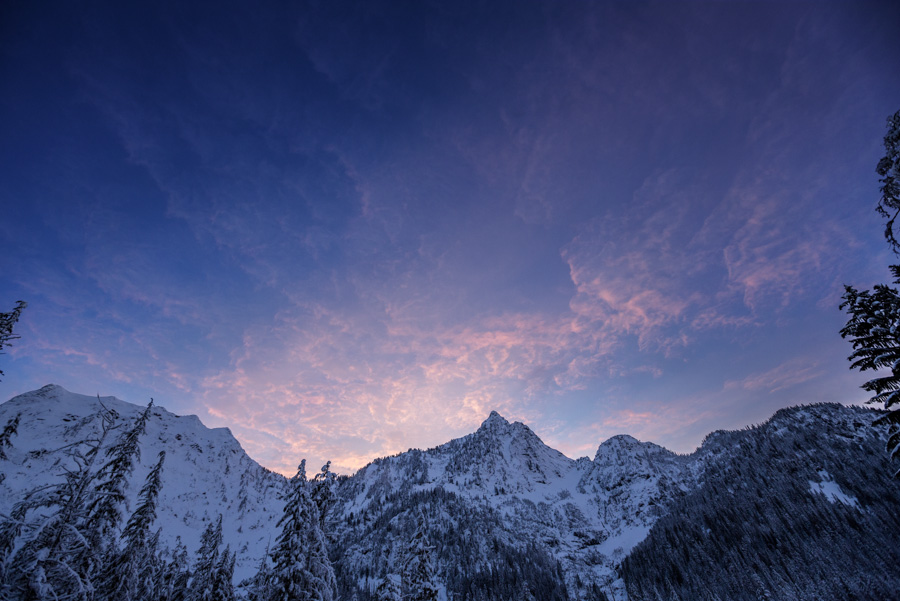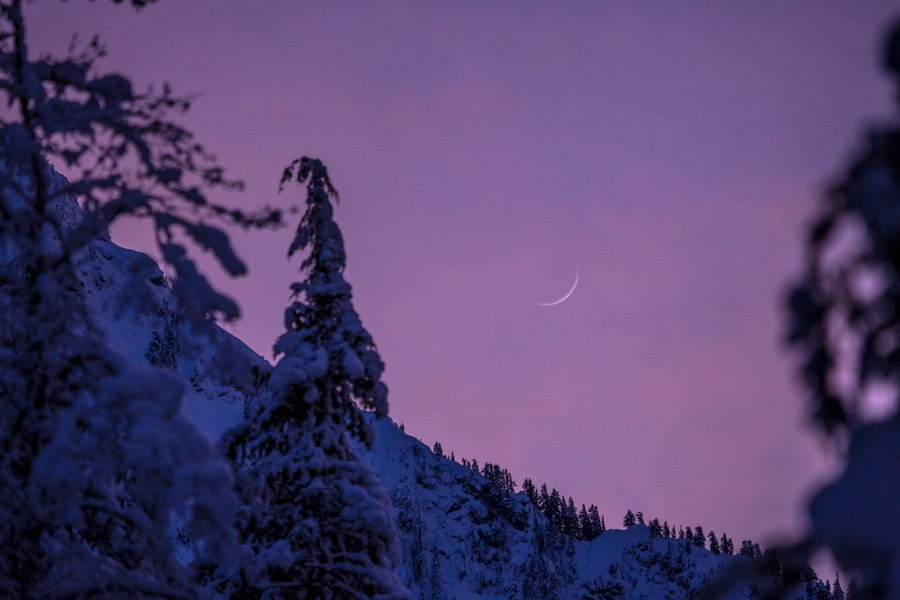 ---