Trip Preparation and a Day at the Monterey Bay Aquarium
July 1, 2013
As I finally prepare to leave for a summer traveling through Europe, the shooting begins once again. I have neglected it for months. Too much working, classes, useful pursuits and certainly too much wasted time as well, too many excuses. Once the camera is back in my hands, everything else is always clear. This is where I'm meant to be. This is what I love doing.
Of course, as with any artist who hasn't practiced his craft recently, there is the fear. I have forgotten everything. It was all luck. I don't know how to do this anymore, and I will never create again. This is why I find it a particularly helpful idea to warm up, so to speak. To travel and shoot all the time, of course, but at least to go exploring for the week or two leading up to a trip. To remind myself of the quirks of the camera, learn and test some new tricks and practice the old ones, remember the nuances of life on the road and prepare accordingly. So that's what I did. I took a breathtaking drive up and down the foggy California Coast. I set up a Photo Booth at a Burning Man fundraiser, shot for myself, and finally visited some of those places I should have been going to constantly as a California Resident. Why is it that we so often find ourselves forgetting to take advantage of those most important or interesting attractions that are close to our home? New Yorkers who have never been to the Statue of Liberty or on the Empire State building. San Franciscans who have never walked across the Golden Gate Bridge. And then there's me. I've been living in San Diego over a year and a half, but still haven't made it to the zoo. I always have plans to go next week, but there's always another next week on the horizon, and they pass quickly. Maybe it's the idea that since I live here, there will always be the opportunity, so I never seize it. Once I'm leaving the state, though, I find myself scrambling to do all things I didn't when I had the chance. The zoo will still have to wait until my return, however, because I instead made the trip up north, and then drove back down, stopping at the Monterey Bay Aquarium, and Big Sur on the way. This first installment is a collection of photos from Monterey, with Big Sur's McWay falls and Ewoldsen trail to follow.
I know, I know, so let's get to the photos already.
Not too much to say about the Monterey Bay Aquarium. It is among the best in the world, with a strong message about sustainability, and it does an incredible job of reminding and teaching us just how much of the Earth is completely foreign to our lives. That there is an entire alien world most of us never see, and it is right here on our own planet. Bioluminescent jellyfish, squirly anemones, sleek spotted sharks, fluorescent colors that don't seem to exist anywhere else, and all floating in a sometimes directionless ecosystem just below us. So without further ado…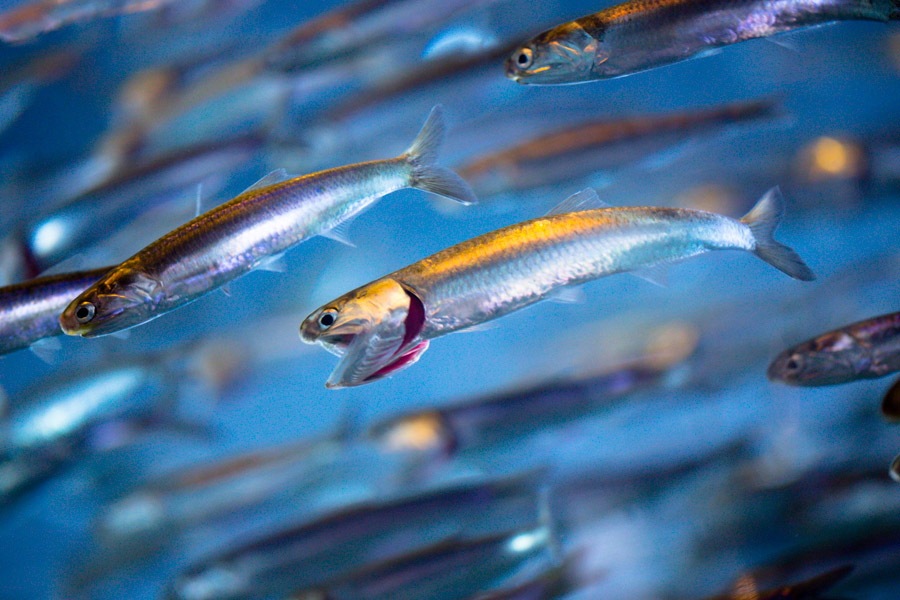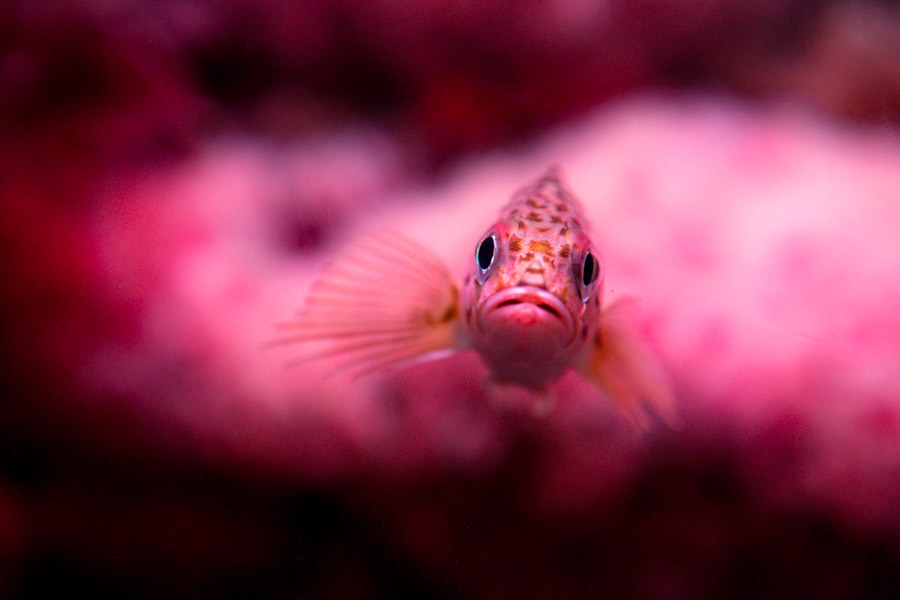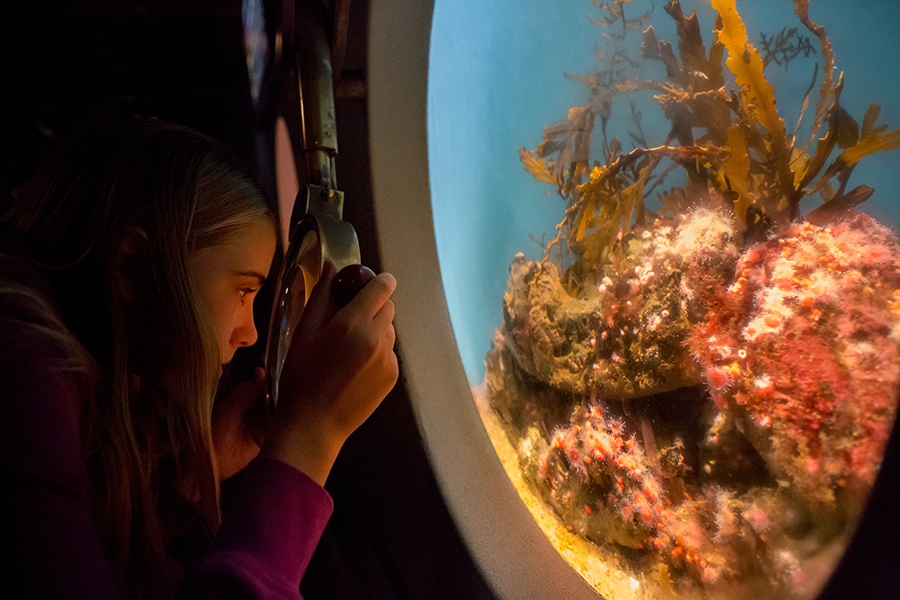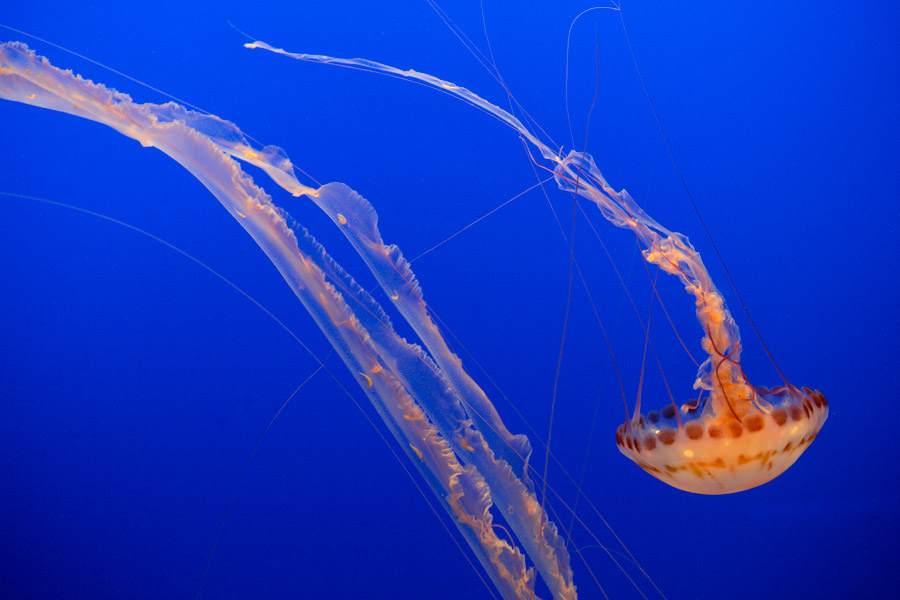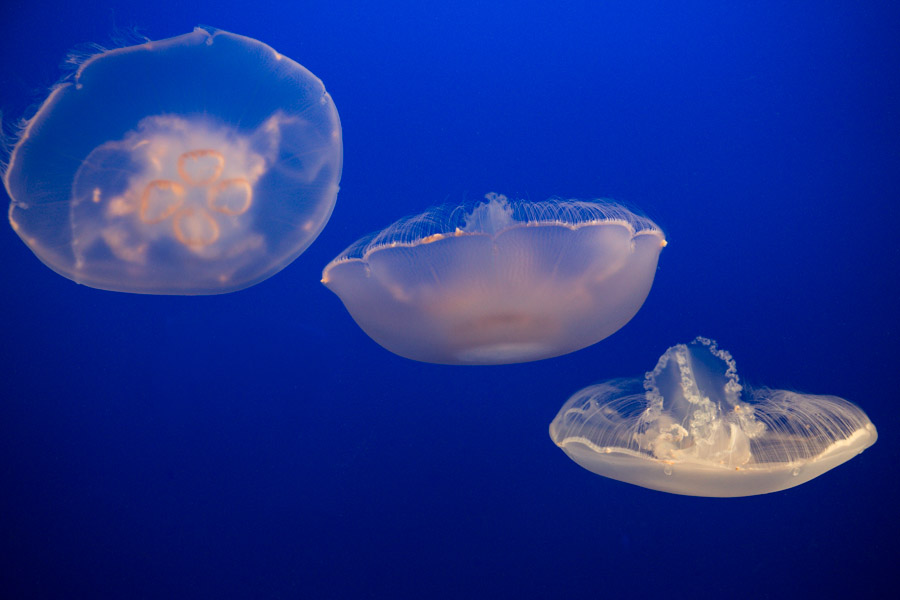 | | |
| --- | --- |
| Crystal Jelly | Sea Nettle |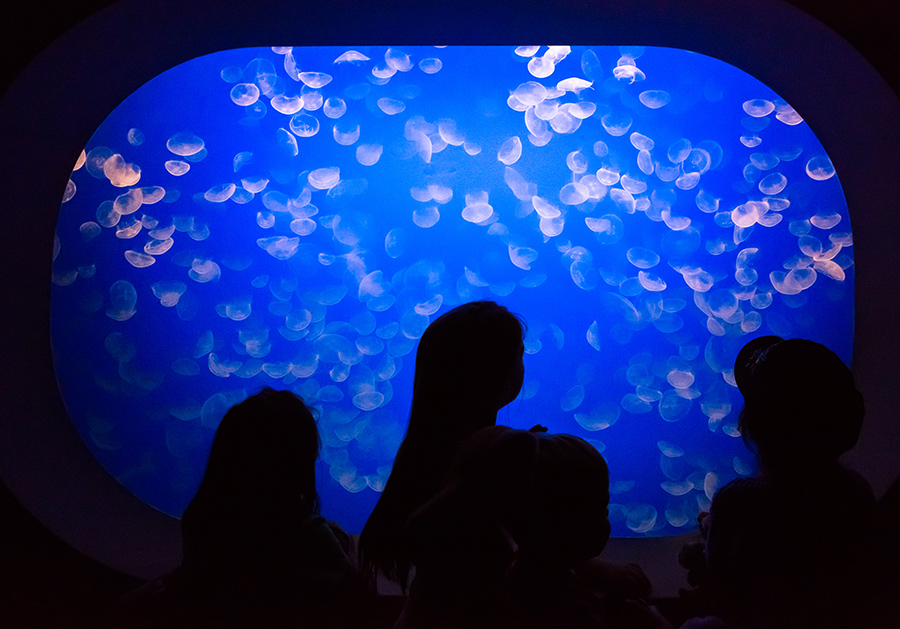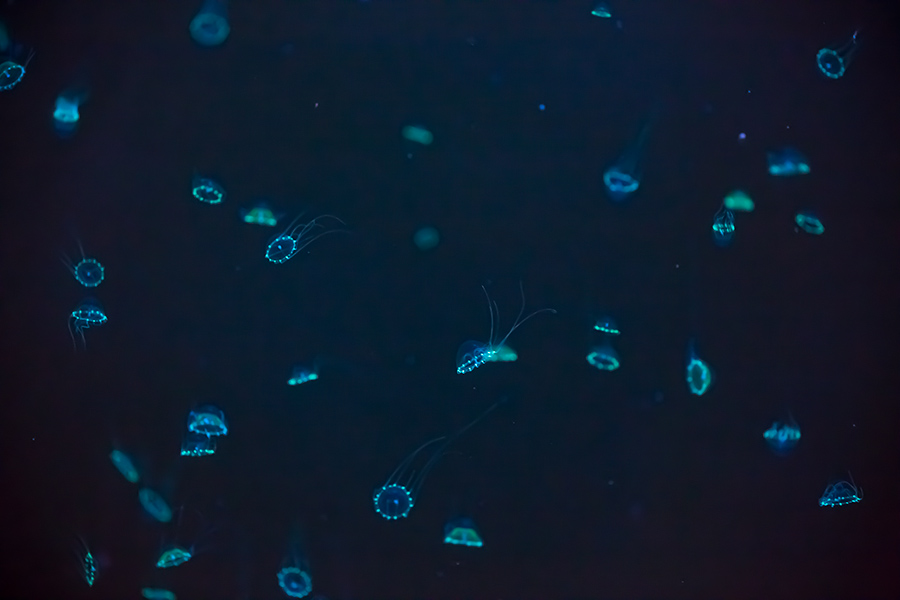 ---