You Call That a Knife?
December 7, 2016
Like any artist, I like to create. More specifically I enjoy the feeling of making things with my hands. There's just something satisfying about building something from scratch. We live in a society so driven by complex consumer goods that it's easy to forget where they come from and even easier to lose the pleasure that comes with learning the skills to actually take raw materials and turn them into something of use or art, to have fine control over the style and outcome of our tools and possessions rather than the illusion of choice on a department store shelf. This is probably the reason I like to cook so much. Go to a farmer's market where someone who cultivated the earth sells me raw products, which I can take directly into a kitchen and turn into something my own, something gourmet, something imperfect. It's a small reminder that in this world where the things I use most often are a mystery to me, like my smartphone or camera, I can still survive and create all by myself.
When I first got into photography, using film and darkrooms, I understood my camera much better than I do now, but when things turn digital they become more mysterious. It made sense that a chemical spread on a piece of film could react to light, that I could shine light through that film to a paper with similar chemicals to produce a final photograph. But for some reason now when I attempt to explain the workings of a camera to a beginner, the idea of a light sensitive sensor producing an image does not seem to transfer quite as easily. This long, lamenting diatribe is just to say that it's nice, sometimes, to get back down to basics, brass tacks, metal and wood. Sometimes it's nice to just start a fire and make a knife.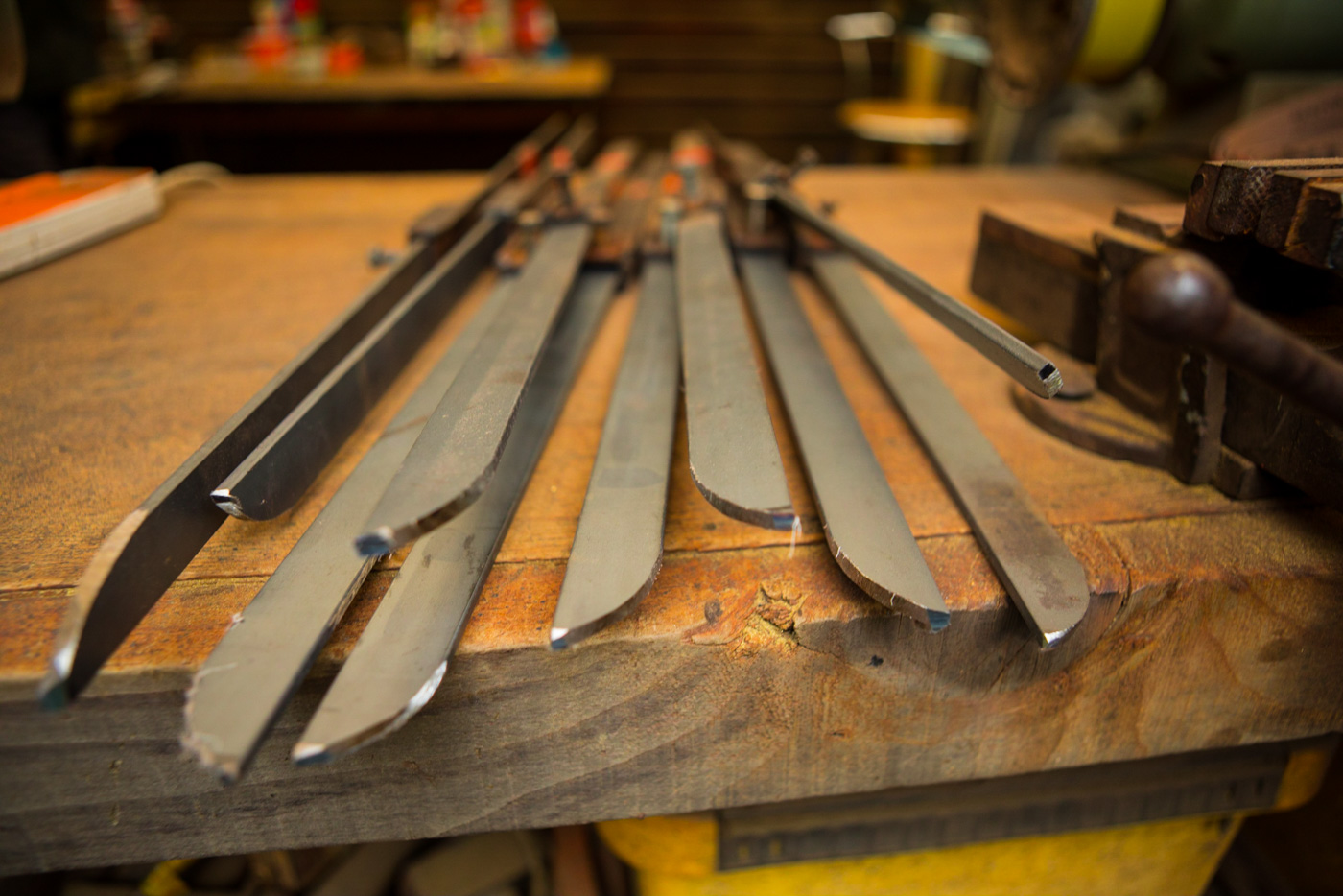 The first step in making a knife is pretty much what you'd expect. There is only one way I'm aware of to significantly reshape a piece of steel without superpowers. Extreme heat. Yes the knifemaking begins with shoving a slightly curve-cut, thick rod of steel into some burning hot embers and then smashing it over and over again on an anvil with a mallet, just the way God intended. As a beginner, I see the effects take shape very slowly, and while mallet smashing is always a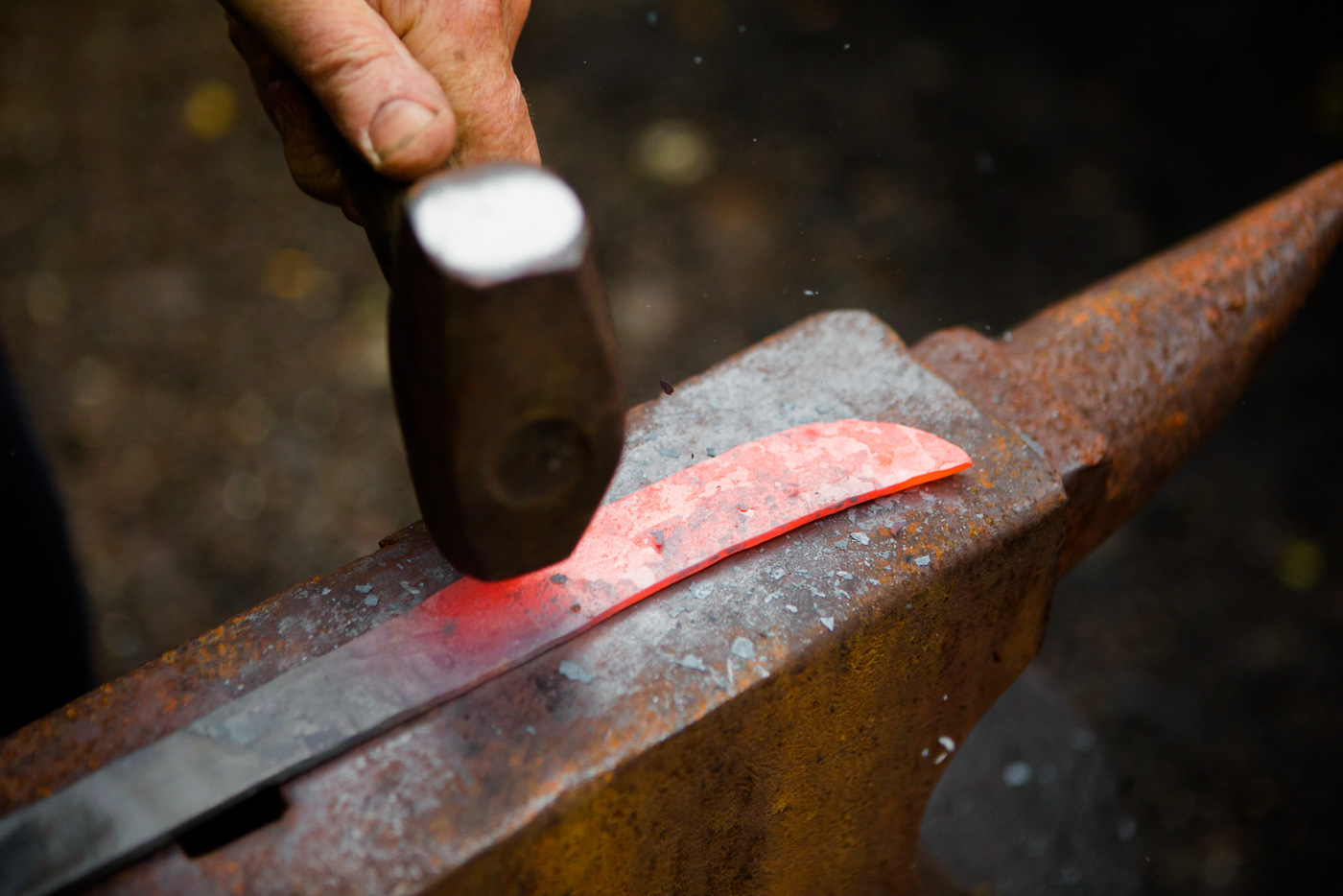 satisfying feeling, there's little I can actually do in this stage but add a slight curve to the blade and flatten it to somewhere in the vicinity of the width and thickness I'm hoping to achieve. The most prominent effect of this stage is to turn a perfectly good steel rod into an ugly mess.
Much to my surprise, nearly all of the following work today revolves around grinding. We will use grinding/sanding to polish the blade with different grits, to shape the blade, to shape the handle, to remove excess metal, to sharpen the tip, and most importantly to create really bright sparks that make for fun long exposures. I'll leave the rest of the explanations up to the photo captions. Wouldn't recommend doing this at home without some experience or guidance, but if you ever find yourself near Barrytown, New Zealand, you'll notice that it's less of a town than it is a street with Steven's property on it. And if you find yourself on that street, stop in, meet the hilariously fun Steven, and make yourself a beautiful knife.
Readysetgo!
---